Join us In-Store for our Annual BLOWOUT SALE, Saturday June 3rd (10am-4pm) at our Norristown, PA store!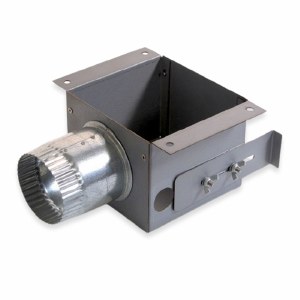 Ventsure Bypass Collection Box
$94.00
Item #: LLBBOX
Vent-Sure Vent System Bypass Collection Box - Unit is configured to attach to All L&L Kilns and includes the Collection Box, Mounting Hardware, and a Sliding Valve to regulate air flow from the kiln body.

Designed to be used with L&L kiln stands which have mounting bolts attached.

Out take duct measures 3".

L&L Item M-V-BBOX/00
JOIN OUR NEWSLETTER!