We will close early on Friday 10/15 at 2pm. Our online shop is always open!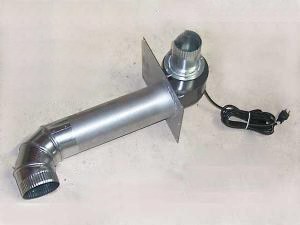 Vent Sure System Components
$470.00 $423.00 $47.00
Item #: VENTSC
Quantity Discounts:
5
$275.00
This is an assembly of the Vent-Sure vent system from L&L. It is an assembled fan/blower motor including the inlet duct, outlet duct, motor mounting plate, 90 degree elbow and attached power cord.

PLEASE NOTE: This listing does not include vent bypass box or flexible duct.
For the full Vent-Sure system click here.

4" diameter exhaust duct, 3" diameter intake. 130cfm blower motor.

L&L Part M-V-FANK/00
JOIN OUR NEWSLETTER!