The Ceramic Shop was created by Philadelphia ceramic artist and educator Mark Lueders. As a teacher at University of Pennsylvania, Mark was a driving force in the introduction of ceramics into the university's curriculum. Years later, combined with his interest in ceramics and design, Mark invented the Hydro-Bat - a fast drying, durable bat used to make removing work from the wheel more efficient. In 2001, the Hydro-Bat business outgrew its original location and moved to a larger facility in the Port Richmond section of Philadelphia. Wanting not only a venue for distributing his product, but to also fill the void for a much needed ceramic supply store in the Philadelphia area, The Ceramic Shop was born. What was started as a manufacturing house for Hydro-Bat and an online supply store, The Ceramic Shop has developed into one of the largest Ceramic Supply companies on the East Coast. With a huge selection of supplies in our showroom and over 15,000 items online and growing. In stock are top brand names such as Amaco, Skutt, Shimpo, L&L, Kemper, Spectrum, Speedball, Laguna, Olympic and Paragon. There is also an assortment of high and low-fire clay bodies, dry materials and chemicals, and a lot more.
In 2006, The Ceramic Shop acquired Roselli Pottery Inc., the leading manufacturer of kiln stilts, bead racks and specialty kiln furniture. That same year, our cone 6 electric line of professional dry glazes was launched and has been a huge success. In 2012 we launched a new product line called Mr. Mark's, a series of unique products for decorating and repairing ceramics. Wax On, Wax Off, Ware Repair, and our latest product Crack Pot have all been successful.
As of May 2017, The Ceramic Shop took yet another big step and moved to a much larger facility in up and coming Norristown, PA. This new building features roughly three times the amount of space as our previous location, a private fenced-in parking lot, and a long list of other improvements that we know will delight our customers. Visitors give rave reviews of our showroom, which is open Monday through Friday from 9:00-5:00 and Saturday from 10:00-4:00. We pride ourselves on being a knowledgeable, friendly staff here to answer any questions.
The Ceramic Shop believes that by making quality ceramic supplies available at fair prices, backed with a knowledgeable staff, that any artist - from the seasoned professional to the weekend hobbyist - can attain their goals of reaching their full creative potential. Innovation and creativity is encouraged not only in our customers everyday but within our own staff, of which over 70% are also artists. Our founder and President is actively involved with every aspect of the business and continues to lead us into the future.
Who Is The Ceramic Shop?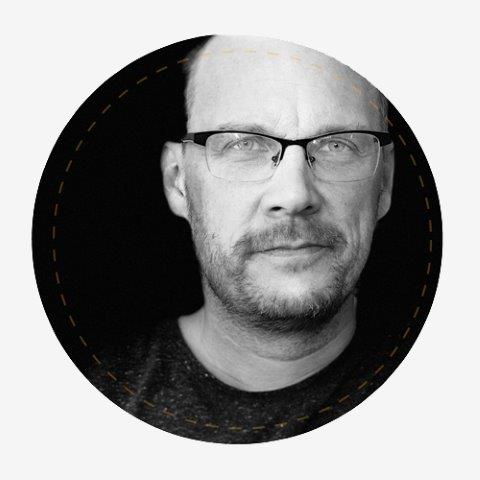 Mark Lueders
President & Founder
Anthony Romero
Retail / Web Sales

Brenda Vazquez Esparza
Production

Bryson Kerns
Operations Manager

Daniel Kelly
CNC Production

Dave Yasenchak
Lead Order Picker

Davian Shakes
Plaster Production

Diana Palma
Packer

Elizabeth Geronimo
Production

Emilie Gardner
Accounting

Evan Epstein
Webmaster / Graphics Lead

Heidi Corkill
Web Orders Floor Manger

Ivette Trujillo
Production

James Hamblin
Kiln Technician

Jessica Lopez
Order Fulfillment

Joe Messineo
Web Orders Manager

Joseph Cucciniello
Warehouse / Deliveries

Jonas Lowry
Kiln Technician

Kelly Eaton
Kiln Services Lead

Kenia Palmer
Production Manager

Lauren Kratz
Retail Sales

Maggie Fretz
Glaze Technician

Maggie Magill
Head Buyer

Mary Saring
Web Orders / Customer Service

Melitza Trujillo
Production

Miriam Moreno
Production

Nicole Seng
Returns / Back Orders

Rachael Newsome
Retail Sales

Rosario Hernandez
Production

Scott Bauer
Warehouse / Deliveries

Silvia Zeleva
Order Fulfillment

Taylor Thames
School Accounts

Victoria Smith
Key Accounts Manager

Yamel Carmona
Production

Yuliana Reyes Montes
Packer
Where Is The Ceramic Shop?
We are Philadelphia's pottery supplier, discount ceramic supplies, ceramic supply, pottery supplies, ceramic supplies, clay supply, skutt kilns, L&L kilns ,glass kilns, Brent Wheels, shimpo pottery wheel, Amaco glazes, spectrum glaze, Mayco Glazes, kiln supplies, kiln stilts, Olympic kilns, paragon kilns, kilns for sale, mason stains, kiln parts.