Join us In-Store for our Annual BLOWOUT SALE, Saturday June 3rd (10am-4pm) at our Norristown, PA store!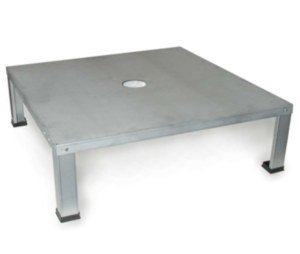 L&L Kiln Stand Square 10-sided
$110.00
Item #: LKSTAND
This is the L&L kiln stand for kilns that are 10 sided. Measures 19" x 19" x 8"

Kiln stand for all L&L kilns with a 23" interior, such as L&L E23T, E23S, J2300, and many more. This stand has a flat metal plate, the kiln can rest on, ideal for mounting vent duct underneath. Made of Heavy Gauge 14G Aluminum Steel. It's so strong you can jump on it!
JOIN OUR NEWSLETTER!