The Ceramic Shop retail store will be closed Saturday 7/2 - Tuesday 7/5 in observance of the holiday. We are always open online. Happy 4th of July!!!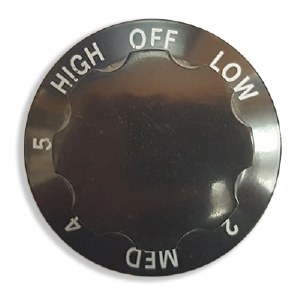 Paragon Stepless Control Knob
$12.50
Item #: PKN4
KN4 Knob for Stepless Control Switch
With printed numbers on the face. This knob fits the Paragon Stepless switch as well as the infinite swtich listed here. It can replace the knobs on old Duncan kiln switches as well as fits many other kilns with infinite swtiches.

Please contact us with questions and concerns.

Ship Weight: 1.00 Lbs
JOIN OUR NEWSLETTER!