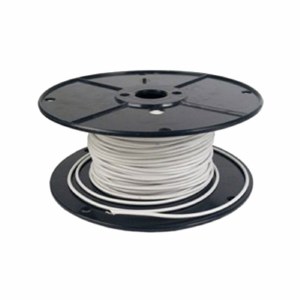 High Temp Wire Ins. 12G (W)
$2.65
Item #: JWIRE12G
Sold by the linear foot
High temperature 12 AWG wire is nickel-coated copper and insulated with fiberglass. It is used for making connections inside your kiln's control box. Used to connect to elements, relays, connection blocks and much more!
Color: White
Gauge: 12 AWG
Contact us if you are not sure what gauge wire you need.
Need connectors? We have the most commonly used connector styles
here
.
JOIN OUR NEWSLETTER!