Join us In-Store for our Annual BLOWOUT SALE, Saturday June 3rd (10am-4pm) at our Norristown, PA store!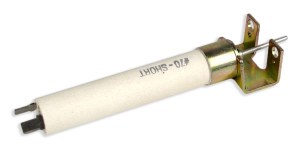 Tube Assembly, Type K 6" Short
$64.00
Item #: TAK6S
This 6" tube assembly works in the following Skutt kiln models:

145
180
181
183
185
230
231
231-18
235

Skutt Part #0114

Don't see your kiln on thie list? No worries! Give us a call and we will make sure to set you up with the proper tube assembly for your kiln.

The tube assembly, is a common part that needs to be replaced on all older kilns with a kiln sitter. The Dawson company (The original manufacturer of the kiln sitter) was purchased by Skutt Kilns and now all kiln sitter parts can be purchased.

There are a variety of tube assembly sizes, so in order to make sure you are ordering the correct one, please disconnect your tube assembly from the timer box before ordering.

The proper way to measure the overall length of the part is indicated in the picture provided on the Tube Assembly main page here.

Please note: There are 2 types of Tube Assemblies, type P and type K.

If you have questions, please feel free to contact us.

Click here for instructions for replacing your Skutt type-K tube assembly.
JOIN OUR NEWSLETTER!