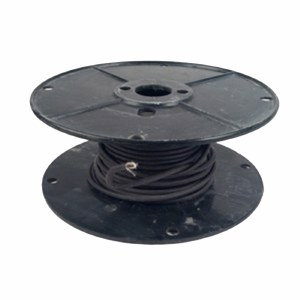 High Temp Wire Insulated 10G
$3.50
Item #: JWIRE10G
High temperature 10 AWG wire is nickel-coated copper and insulated with fiberglass. It is used for making connections inside your kiln's control box. Used to connect to elements, relays, connection blocks and much more!
Sold by the linear foot.
Color: Black
Gauge: 10 AWG
Contact us if you are not sure what gauge wire you need.
JOIN OUR NEWSLETTER!