Our Retail Store will be closed from May 28th-31st for Memorial Day weekend. Our online store is always open!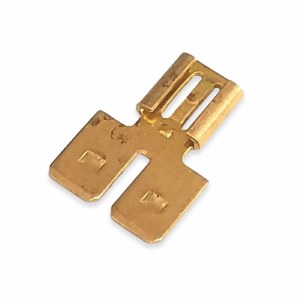 Tab Connector Doubler, .25 Tab
$0.40
Item #: CONNDOUBLE25
Non-insulated slide-on tab splitting connector used primarily with kiln relays and switches.
Sometimes called push-on or blade connectors.

0.25" female tab x1
0.25" male tab x2
JOIN OUR NEWSLETTER!