This is Scott Creek's larger handheld extruder that will hold up to 5-6 pounds of clay. The 15" threaded barrel and cup allow for easy cleaning, loading, and die changes, and by changing the die you have a coil maker, handle maker, and decorative motif maker all in one!

All Clay Gun 2" handheld extruder dies will fit this extruder. Including all of our die sets which you can see below.

Related Items:

Includes:
1/2" coil die
2 blank dies for you to customize

Check out all The Ceramic Shop's die sets!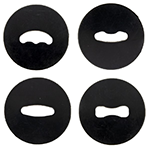 - Handle Set 1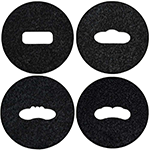 - Handle Set 2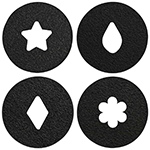 - Jewelry Set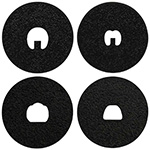 - Slab Edge Set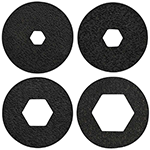 - Hexagon Set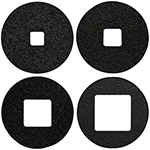 - Square Set