Our Retail Store will be closed from May 28th-31st for Memorial Day weekend. Our online store is always open!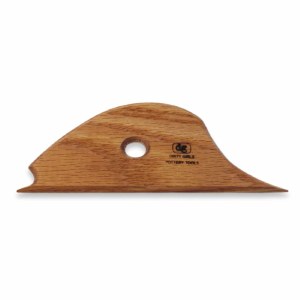 Dirty Girl Rump Rib, Rnd Notch
$10.75 $10.21 $0.54
Item #: DGRRR
This handmade wooden rib can be used in 3 different ways. The round edge can be used to for the inside of your bowl. The sloping "rump" shape can help define the outside of the bowl and the notch can be used to shape a foot or the rim.

If you are going to buy a tool for shaping your clay, play dirty with this multi-purpose rib.

Round Notch.
JOIN OUR NEWSLETTER!