Our retail store will be closed May 27-30 and will open again on May 31st. Our online store is always open!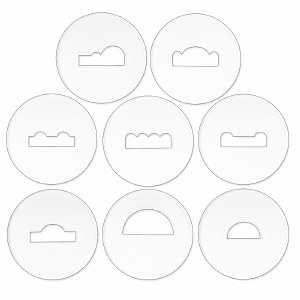 Clay Gun Die Set- Tile Trim
$44.95 $40.46 $4.49
Item #: SC036
Clay Gun 2" Tile Trim Die Kit. These dies were designed to extrude trim pieces for your tile projects. Add these special extrusions to your field tile and add that unique design element. The dies can be altered with a small file to get unique shapes. Works with both the SC001 and SC033 Clay Guns. Made in the U.S.A.
JOIN OUR NEWSLETTER!