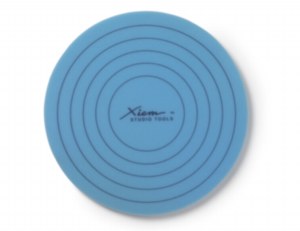 Self Adhesive Foam for Bat
$10.95
Item #: XSAFB
Xiem Studio tools has done it again with another simple but useful tool for trimming. The self adhering foam bat can be attached to any plastic bat you may already have. If you have never trimmed a plate or larger bowl on a foam surface you will love it. The foam protects the rim while holding your form in place. Use the concentric rings to help center your piece.

The bat measures 14 inches.
JOIN OUR NEWSLETTER!