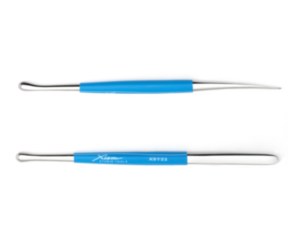 Modeling & Sculpting Tool
$13.75 $10.25 $3.50
Item #: XST23
Our professional modeling and sculpting tool is designed fine detail work on variety of materials such as clay, polymer and wax. It also works great for texturing clay. It is made of high-grade stainless steel and set in rubber handle for comfort and easy to clean.

Photo shows both top and side view.
JOIN OUR NEWSLETTER!