Our online shop is always open!
Attention local customers: our retail store is closed until further notice, please click HERE for more information.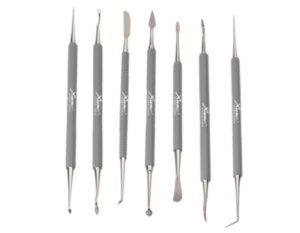 Sgrafitto & Detailing 7 Set
$34.95 $25.95 $9.00
Item #: XPSTS7SD
This high-grade stainless steel tool set from Xiem is excellent for carving. The tools are double sided to provide you with even more carving effects! Each tool is hand-crafted to ensure a precise cutting edge, and has rubber handles for ease-of-use and comfort.
JOIN OUR NEWSLETTER!