6 Pounds Dry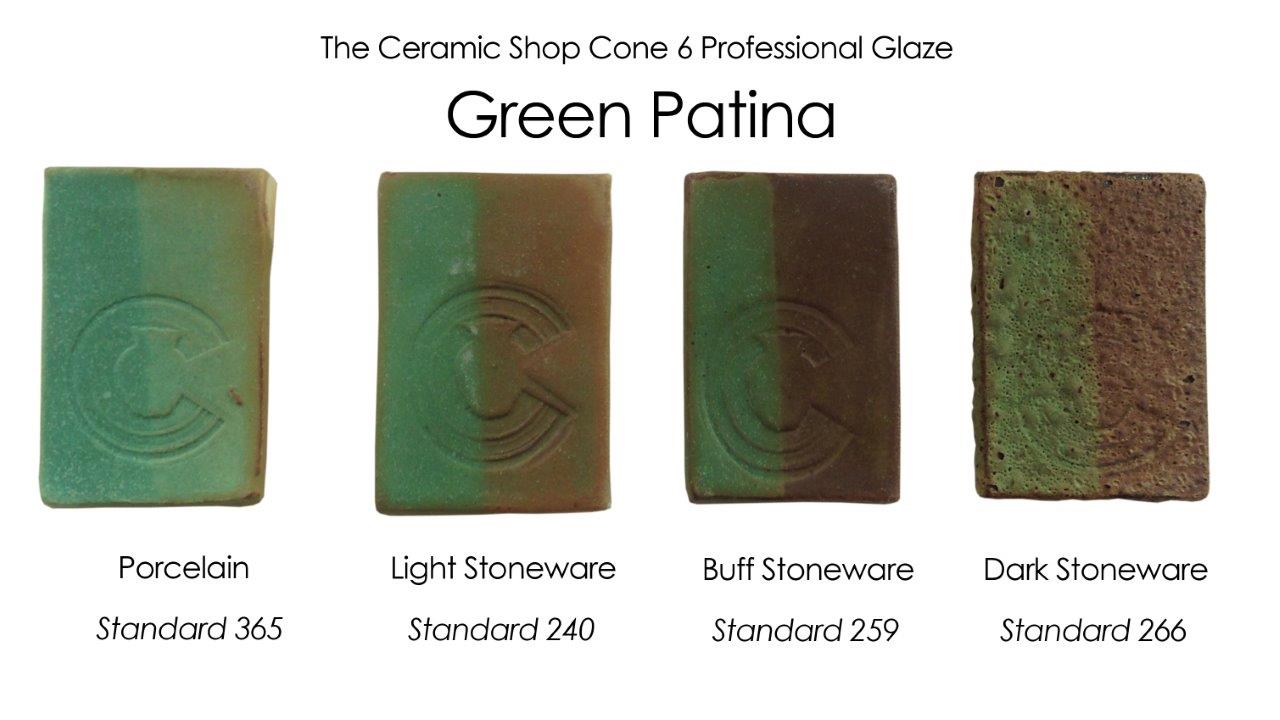 C618 Green Patina

The tile shown here was fired in an electric kiln. Can you believe it?!

The Ceramic Shop's Cone 6 Professional Series Green Patina Glaze is a matte green glaze that, with a thick application, will be a weathered copper green color. The glaze is a dark greenish-black, with bronze coloring when applied thin. It is a beautiful and interesting glaze when applied either way. We recommend applying by dipping or spraying, but brushing will also work. If brushing, consider adding a bit of brushing medium to the glaze first.

The Ceramic Shop Pro Series is formulated for a dipping application, and they can be thinned with water and used for spraying. If brushing, consider adding a bit of brushing medium, such as Veegum T to the glaze first.

We always recommend testing before largescale application, as variations in clay body and firing can produce differing results. Dinnerware producers must test finished work to assess suitability.
For wet mixing instructions and other information visit our Pro Series Glaze Guide.

Our Cone 6 glazes have been used in studios, schools, and by professionals for over a decade. All glazes are lead and cadmium free, non-toxic and conform to ASTM D-4236 standards.



WARNING: This product can expose you to chemicals including Silica, crystalline (airborne particles of respirable size), Lithium Carbonate, and Titanium Dioxide, which are known to the State of California to cause cancer. For more information go to www.P65Warnings.ca.gov.