Our retail store will be closed May 27-30 and will open again on May 31st. Our online store is always open!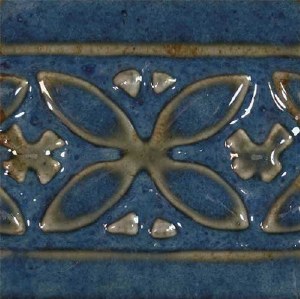 PC24 Sapphire Float Gallon
$89.00 $71.20 $17.80
Item #: APC24G
Amaco Potter's Choice Discount: :
6
2.50%
12
6.50%
Sapphire Float is a glossy, denim-blue glaze with a wispy white rutile float, that breaks a green-gray color over texture.
The rutile float dramatically flows with texture and forms beautiful naturally flowing patterns.

Potter's Choice glazes are designed to look like custom high fire reduction glazes in a midrange oxidation kiln firing. Shino needs to be applied irregularly and in very thin coats. Heavy application will create a rough boiling surface, that can be a great surface for sculptures. Once you have used it awhile you will see the effects you can get by varying the application.

Cone 5 - Cone 6
1 pint
Food Safe
JOIN OUR NEWSLETTER!