Our Retail Store will be closed from May 28th-31st for Memorial Day weekend. Our online store is always open!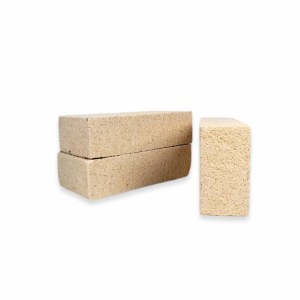 Soft Brick, IFB 2300, 2.5"
$5.25
Item #: IFB232
Sold individually.

Insulating soft fiber brick G2300.
If you are building a kiln or working with anything that needs high refractory construction. Long lasting and cuts easy without specialty tools.

Standard dimensions:
9" x 4.5" x 2.5"

Used up to 2300° F

Looking for a quantity discount? We offer a full carton of bricks:
2.5" Carton of 25

Neet a larger size? We also have 3" bricks available:
3" Insulating Soft Brick
JOIN OUR NEWSLETTER!