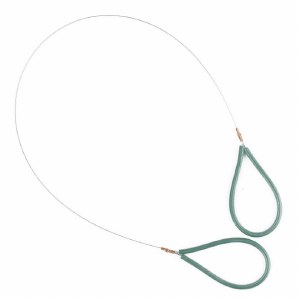 Wire Cut Off, Ergo Max 22"
$7.95 $7.55 $0.40
Item #: DGEM22
The Dirty Girls Ergo-Max 22" wire cut off tool is the longest version in this series, making it ideal for larger pots. This wire tool features a standard thickness stainless steel wire, which gives the tool added strength and durability. This wire is great for removing leather hard pots from bats or for slicing thick slabs. The ergonomic handles, which are made from soft rubber, provide comfort and make it easy to sustain a grip on the tool, even with wet hands!

The Dirty Girls Ergonomic Wire Tools are available in additional lengths, thicknesses and styles.
JOIN OUR NEWSLETTER!