6 Pounds Dry

C671 Copper Flare cone 6 glaze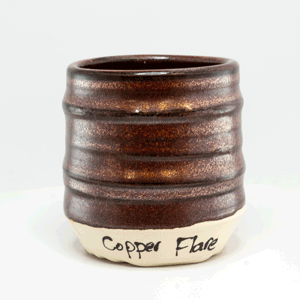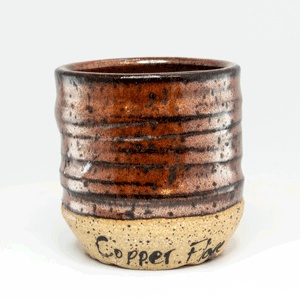 [Clay body: Laguna B-Mix5 & Laguna MC 60]

Copper Flare is a bleeding metallic glaze that breaks dark brown and pools with a coppery red sheen.
We especially love this glaze on Laguna's MC60 Bleeding Speck clay body as well as Kentucky Mudwork's Brown Bear clay body!

The Ceramic Shop Pro Series is formulated for a dipping or thinned with water and used in a spraying applicaion.We recommend these applications, but brushing will also work. If brushing, consider adding a bit of brushing medium to the glaze first.

We always recommend testing before largescale application, as variations in clay body and firing can produce differing results. Dinnerware producers must test finished work to assess suitability.

Our Cone 6 glazes have been used in studios, schools, and by professionals for over a decade. All glazes are lead and cadmium free, non-toxic and conform to ASTM D-4236 standards.



WARNING: This product can expose you to chemicals including Silica, crystalline (airborne particles of respirable size) which is known to the State of California to cause cancer. For more information go to www.P65Warnings.ca.gov.