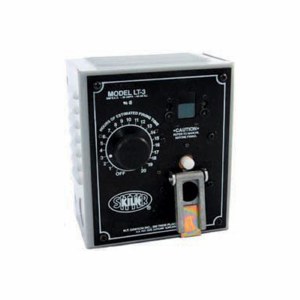 Dawson Kiln Sitter, LT-3 7"
$210.00 $172.20 $37.80
Item #: LT3
Includes 7" tube assembly.

Comes as shown with timer and box.

LT-3 Dawson Timer was used on many Older L&L kilns. The Econo kilns, the Jupiter series kilns and many other kiln series and models.

Please enter your kiln's phasing in the Comments section during checkout to ensure that we get you the correct model.
JOIN OUR NEWSLETTER!