Stilt A1, Heavy Duty, 12 pk
$14.61
Item #: RSA1HD
The A Series is our classic, multipurpose 3 pointed stilt. These stilts, while small, are strong and durable, as they are made from a high temperature clay body. They can be fired multiple times and withstand rugged treatment. The metal points are made from high quality metal alloy, making them sturdy and longlasting.

The Heavy Duty Stilts are the same as the A series, but we are using the thickest pin we can. Ideal for small heavy pieces, while limiting stilt marks.

The A1 Heavy Duty stilt measures .88" from metal point to metal point.

Also check out the B series if you have small heavy pieces to stilt.

All the silts are made here at The Ceramic Shop and are rated to cone 10.

This item comes in a pack of 12 stilts.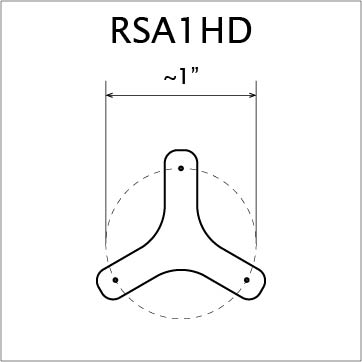 JOIN OUR NEWSLETTER!