Our online shop is always open!
Attention local customers: our retail store is closed until further notice, please click HERE for more information.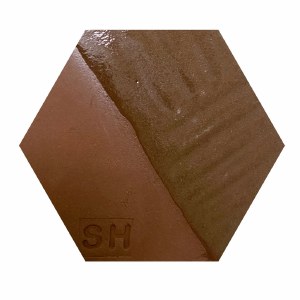 Sheltowee, Smooth Red Clay
$0.75
Item #: KMSHEL
Quantity Discounts:
50
$0.65
250
$0.59
500
$0.51
1000
$0.48
Priced Per Pound
Must purchase in 25 lb increments

Super smooth, tight, and plastic body that fires a deep red at cone 5 and dark red brown at cone 6. Throws and hand builds well. Matures cone 5-7. Won't warp or bloat at cone 7 if slow fired through the last 300-400F.

Gorgeous in soda and wood firings too!

Shrinkage 12% Absorption at cone 6 <1%
JOIN OUR NEWSLETTER!