The Ceramic Shop retail store will be closed Saturday 7/2 - Tuesday 7/5 in observance of the holiday. We are always open online. Happy 4th of July!!!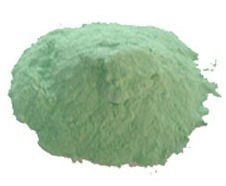 Nickel Carbonate, 1/4 lb.
$14.82
Item #: CH-NiCO1/4
Quantity Discounts:
1
$7.00
5
$4.00
10
$3.00
25
$2.55
Priced per quarter-pound. Quantity discounts are available.

Common glaze colorant. Green nickel produces a variety of browns, blues, grays and yellows depending on the presence of other materials in the glaze.
JOIN OUR NEWSLETTER!