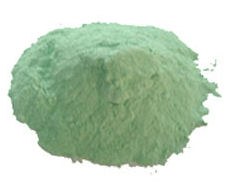 Nickel Carbonate by the lb.
$37.06
Item #: CH-NiCO
Quantity Discounts:
5
$26.68
20
$23.72
50
$21.49
100
$19.27
Priced per pound. Quantity discounts are available.

Common glaze colorant. Green nickel carbonate produces a variety of browns, blues, grays and yellows depending on the presence of other materials in the glaze.
JOIN OUR NEWSLETTER!