Use code NCECA23 for 15% off The Ceramic Shop Brand Products!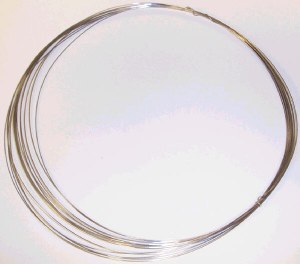 Nickel Chrome, High Temp Wire
$10.50
Item #: WNiCrA40
18 AWG (0.040" diameter)

5' length of high temperature nichrome wire.

This is the same wire we use to make our stilts. It will fire to cone 10, though it does change color from silver to black after firing. It will remain pliable for many firings.
JOIN OUR NEWSLETTER!