Our online shop is always open!
Attention local customers: our retail store is closed until further notice, please click HERE for more information.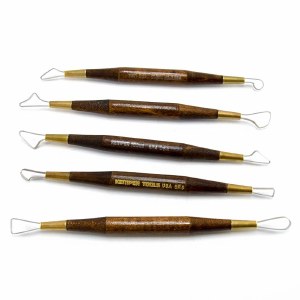 Ribbon Sculpting Tool Set
$24.89 $22.40 $2.49
Item #: K8RSS
Set of 5 duel ended ribbon tools from Kemper. Cutting ribbons are made from sharpened stainless steel, held in finished hardwood handles with brass ferrules. Tools measure 8" in length. Cutting ends vary in width from ¼"- ½".
JOIN OUR NEWSLETTER!