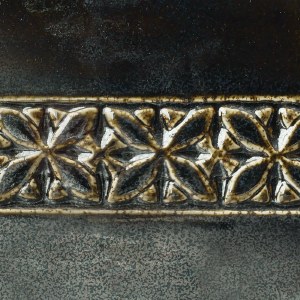 PC66 Cosmic Oil Spot Pint
$22.00 $19.80 $2.20
Item #: APC66P
Cosmic Oil Spot is a dark glaze with shimmery flecks that create streams and spots of color similar to a traditional hare's fur glaze.

Cone 5 - Cone 6
1 Pint

Tableware producers must test all finished ware to establish dinnerware status, due to possible variations in firing temperature and contamination.
JOIN OUR NEWSLETTER!