Our Retail Store will close early at 1:30pm Friday, December 9th. Our online store is always open!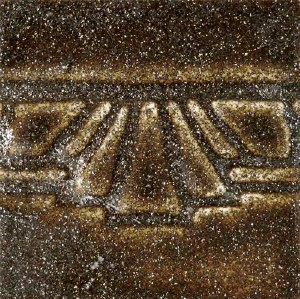 PC63 Cosmic Tea Dust Pint
$17.75 $15.09 $2.66
Item #: APC63P
Cosmic Tea Dust is a sparkly, dark brown glaze, which breaks a light yellow-brown over texture. The sparkle shifts subtly from silver to copper to give the glaze an iridescent quality.

Potter's Choice glazes are designed to look like custom high fire reduction glazes in a midrange oxidation kiln firing. Shino needs to be applied irregularly and in very thin coats. Heavy application will create a rough boiling surface, that can be a great surface for sculptures. Once you have used it awhile you will see the effects you can get by varying the application.

Cone 5 - Cone 6
1 pint
Food Safe
JOIN OUR NEWSLETTER!