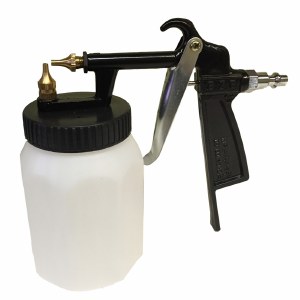 Spray Gun, EZE w Plastic Jar
$29.95 $25.95 $4.00
Item #: SPRAYG
The EZE TB-10P spray gun is a light weight sprayer for glaze applications. This same spryer is used in many other industries from wood working to adhesives. The large brass nozzle allows for easy clean out and the bottles are easy replaced.

This sprayer actually fits directly onto Amaco's Pint size galze containers.
JOIN OUR NEWSLETTER!