Use code NCECA23 for 15% off The Ceramic Shop Brand Products!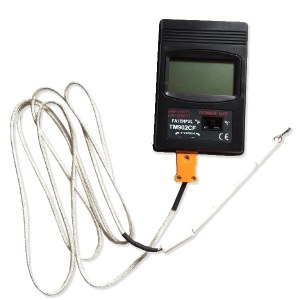 Pyrometer, Digital Handheld 2
$49.00
Item #: TM902CF
This handheld economical pyrometer is ideal for checking the temperature of your low fire kiln. Simply insert the thermocouple into the side of the kiln, you can use one of the peep holes if you have them.

Maximum temperature: 1999 F.
(1300 C)

Includes lead wires, & 2 Type-K thermocouples and a protective case.
Operates on a 9V battery included..
JOIN OUR NEWSLETTER!