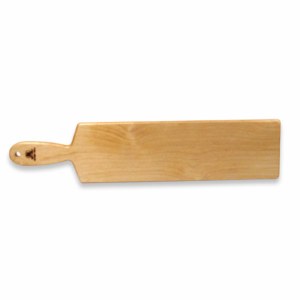 Clay Spanker Paddle, 15x3 Rect
$17.95 $17.05 $0.90
Item #: DGSPK7
Dirty Girls Tools has done it again! These uniquely shaped paddles are great for altering large wheel-thrown pots or for shaping handbuilt forms. Paddling pots allows for clay compression, giving the finished piece added strength and stability.

Clay Spankers Paddles are made from high-quality, oiled birch plywood. The paddle edges are rounded and sanded, providing a comfortable grip while working. This large paddle is particularly useful for those big slab projects. Handbuilding has never been so easy!

Don't have room in your tool box for another tool? No worries! Clay Spankers have a hole in the handle conveniently located for hanging, making storage easy!

Additional sizes and shapes available.

Paddle measures 15" x 3.5".
JOIN OUR NEWSLETTER!