Join us In-Store for our Annual BLOWOUT SALE, Saturday June 3rd (10am-4pm) at our Norristown, PA store!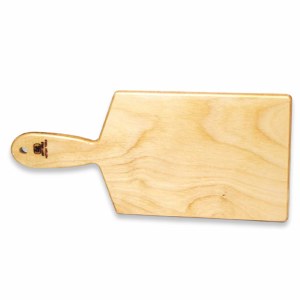 Clay Spanker Paddle, 11x5 Rect
$15.95 $15.15 $0.80
Item #: DGSPK5
Dirty Girls Tools has done it again! These uniquely shaped paddles are great for altering large wheel-thrown pots or for shaping handbuilt forms. Paddling pots allows for clay compression, giving the finished piece added strength and stability.

Clay Spankers Paddles are made from high-quality, oiled birch plywood. The paddle edges are rounded and sanded, providing a comfortable grip while working.

Don't have room in your tool box for another tool? No worries! Clay Spankers have a hole in the handle conveniently located for hanging, making storage easy!

Additional sizes and shapes available.

Paddle measures 11" x 5".
JOIN OUR NEWSLETTER!