Use code NCECA23 for 15% off The Ceramic Shop Brand Products!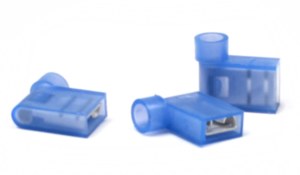 Flag Connector, 14-16 gauge
$0.95
Item #: FLAGCON
This nylon covered flag connector is used on Skutt relay terminal tabs. It has a 90 degree turn allowing the connector to fit within the tight box.

Plastic coated and insulated. This fits 16-14 gauge wire.

Crimp tool required.
JOIN OUR NEWSLETTER!