Join us In-Store for our Annual BLOWOUT SALE, Saturday June 3rd (10am-4pm) at our Norristown, PA store!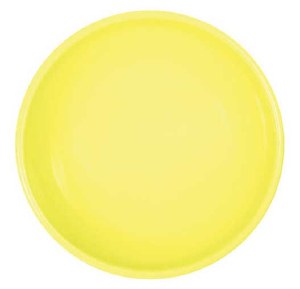 HF-161 Bright Yellow Pint
$31.00 $27.90 $3.10
Item #: AHF161
Amaco Sahara Glaze Discount: :
6
2.50%
12
6.50%
All colors in the Celebration series are LEAD FREE and AP Non-Toxic.


Celebration Glazes are a beautiful group of bright and pastel colors for stoneware that are as colorful as earthenware glazes.
These glazes are opaque. Bisque fire the clay to Cone 04, then glaze and fire to maturing temperature at Cone 5. The final surface appearance will change depending on the clay body which they are applied. Amaco Celebration glazes are great when used in contrasting colors, next to or on top of each other. Furthermore, excellent results have been achieved when used over the Sahara or Potter's Choice series glazes. Therefore, don't restrict yourself to the eighteen colors in this series. Experiment with them in combinations and increase your choice of color and texture.
They are ideal for producing colorful utilitarian ware.

The Celebration glazes are supplied in liquid, ready-to-use form, in pint jars.

Food Safe.
Cone 5-6.
JOIN OUR NEWSLETTER!