Our online shop is always open!
Attention local customers: our retail store is closed until further notice, please click HERE for more information.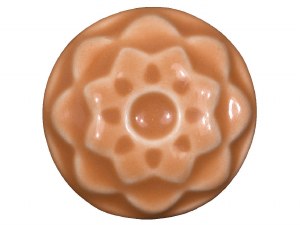 C-65 Celadon Tangelo Pint
$14.50 $11.60 $2.90
Item #: AC65P
Amaco Potter's Choice Discount: mix and match:
6
2.50%
12
6.50%
Amaco's Celadon Glaze line

Cone 5-6

C-65 Tangelo

1 pint

Introducing Amaco's NEW Celadon Glazes! These Cone 5-6 transparent gloss glazes have been formulated to be 100% mixable. This allows you to create your own personal celadons! By either using AC-11 Mixing Clear to soften tones, or line-blending colors together for fresh, yet reliable, results, these new glazes will introduce a whole new palette to your studio.

Available in wet-mixed pints.


Get the look of high fire reduction glaze in a non toxic midrange oxidation glaze. Amaco's Blue Midnight glaze look beautiful over textured clay and overlaps well with other glazes. Blue Midnight is an opaque glaze that can be sprayed nicely over other glazes to add depth and color to your work.

To learn more about overlapping Amaco Potter's Choice glazes: Click here

To learn more about applying Amaco Potter's Choice glazes: Click here
Cone 5 - Cone 6
1 pint
Food Safe
JOIN OUR NEWSLETTER!