Our retail store will be closed May 27-30 and will open again on May 31st. Our online store is always open!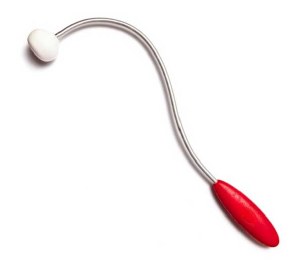 Bump Tool Mudtool, S Curve
$30.00 $28.50 $1.50
Item #: MBTOOLSC
The Bump is one of the newest cool tools designed by Mudtools and is made with a solid aluminum shaft that is bendable but not flexible. The sponge end is a very dense material that becomes chamois like when wet and it has a hard ball inside. The Bump is designed to extend the potter's reach up to 18 inches when working in a hollow form: giving you the leverage you need to bump out, alter or heal seams in the clay.
JOIN OUR NEWSLETTER!