Our online shop is always open!
Attention local customers: our retail store is closed until further notice, please click HERE for more information.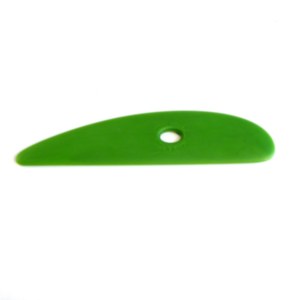 Rib, Small Platter Mudtool
$14.00 $11.90 $2.10
Item #: MRGPL
Every artist has a must-have tool they can't live without. For many people, that tool is the Mudtool Rib. They were designed with both the potter and the sculptor in mind. Available in green.

Perfect for compressing bottoms, burnishing, trim marks, throwing, and handbuilding.
JOIN OUR NEWSLETTER!