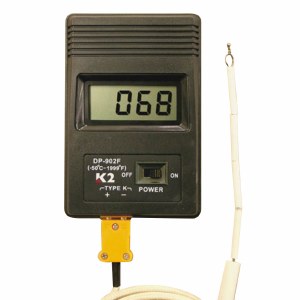 Pyrometer, Digital Handheld
$150.94
Item #: PDT2-7
This handheld pyrometer is ideal for checking the temperature of your kiln. Simply insert the thermocouple into the side of the kiln, you can use one of the peep holes if you have them.


NEW Maximum temperature 2372 F.
(Cone 13)

Includes lead wires, & Type-K thermocouple.
JOIN OUR NEWSLETTER!