Our retail store is closed Thursday to Saturday this week for the Thanksgiving holiday. Our online shop is always open!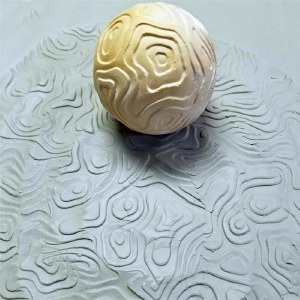 Texture Sphere, Topography
$26.00 $23.40 $2.60
Item #: CPTS9
New to The Ceramic Shop!

These texture spheres are a cool new way to add texture to your pot's surface. Simply roll the sphere across the clay and watch the pattern unfold!

The patterns are endless...roll the sphere at different angles and with different pressure to create your own unique style!

This sphere measures approximately 2.25".

Note: Color of the sphere may vary.
JOIN OUR NEWSLETTER!