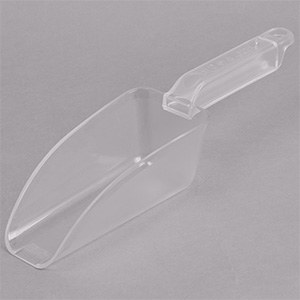 Clear Plastic Scoop 12 oz.
$3.58
Item #: PSCOOP12
12 oz. capacity. Measures 10.75" long including handle.

Lightweight plastic scoop for use in your glaze lab. Available in a variety of sizes, they are perfect for shoveling dry materials and a variety of other ceramic applications.

Made from polycarbonate plastic.
JOIN OUR NEWSLETTER!