Join us In-Store for our Annual BLOWOUT SALE, Saturday June 3rd (10am-4pm) at our Norristown, PA store!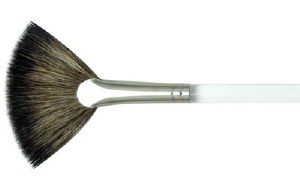 Aqualon Natural Fan Brush 8
$6.29
Item #: ANFB8
Aqualon brushes are constructed with premium quality, multi-diameter synthetic filaments that hold large amounts of water and color and offer exceptional resilience over time. The clear acrylic handles can soak in water without swelling or cracking and offer a beveled scraper edge for highlighting, burnishing, scraping and color removal.
JOIN OUR NEWSLETTER!