Our Retail Store will be closed from May 28th-31st for Memorial Day weekend. Our online store is always open!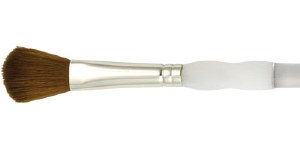 Soft Grip Brush Oval Mop 3/4
$3.69
Item #: SGBOM34
Form meets function in this selection of appealing and durable Soft-Grip brushes that feature the original no-slip soft rubber grip on its clear acrylic handle. This extremely well known and great selling line consists of 9 different hair types.
JOIN OUR NEWSLETTER!