Skutt KM-1027 kiln, 240-volt, 1-phase with furniture kit.

Skutt's KM-1027 kiln is hands-down one of our most popular models because of its large 7-cubic-foot capacity and ability to fire to Cone 10 with consistent results, firing after firing. If you work in porcelain or stoneware, this could be the kiln for you.



* UPGRADES AND ADD-ONS *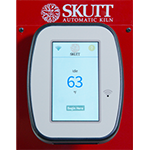 - KM Touchscreen Controller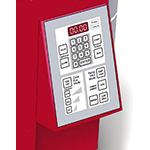 - KM Easy View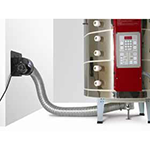 - - EnviroVent 2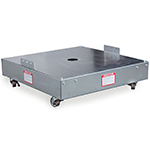 - Rolling Kiln Stand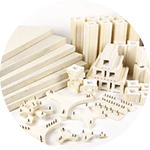 Skutt Kiln Furniture Kit




- Skutt Kiln Furniture Kit



The KM-1027 comes standard equipped with Skutt's easy-to-use 12-key controller. If you are new to ceramics, you will find this controller easy to master; in cone-fire mode, you simply enter your target cone and then push a button to program a slow, medium, or fast firing program. Of course, even the seasoned potter will find themselves using these time-saving buttons, but if you do intend to write your own programs, the Skutt controller makes that easy, too. This computer stores up to twelve programs that can feature up to 32 steps each. Whether you want to slow-cool your cone 6 glazes, promote crystal development, or fuse glass, this controller can handle it.



The KM-1027 is sectionally-constructed, which means you can easily disassemble the kiln's chamber when you are moving or repairing your kiln. The KM-1027 comes standard with 2.5" brick -- if you are interested in 3" brick, please see our listing for the KM-1027-3.

Skutt kilns all feature balanced elements -- because the top and bottom of a kiln tend to lose heat faster than the center, Skutt has solved that problem by placing more powerful elements in your kiln's top and bottom positions.

Every kiln of the KM Skutt Series is equipped with a current sensor that allows remote technicians to troubleshoot your kiln right over the phone. When you purchase a Skutt kiln, you can know that troubleshooting help will be there when you need it.



Furniture Kit includes:

-- 8 - 21" half-round kiln shelves
-- 8 each of the following posts: 1/2", 1", 2", 4", 6"
-- 1 lb. box of kiln wash
-- Heater Beater kiln gloves


Related Items:





- Grinding Brick




- Gloves



- Lift Gate



Shipping rate applies only when shipping within the contiguous United States. For all other locations, call us for our best rates!