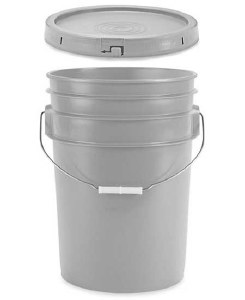 6 Gallon Bucket w/ Lid (Grey)
$13.50
Item #: 6BUCKET
Each heavy duty six gallon bucket is great for storing glaze, mixing glaze, dipping glaze, or other uses at home and in the studio.

Take a look at our Gamma Seal lids, which are compatible with 3.5, 5, 6, and 7 gallon buckets, and allow you to quickly open or close your bucket using a handy screwing mechanism.
JOIN OUR NEWSLETTER!