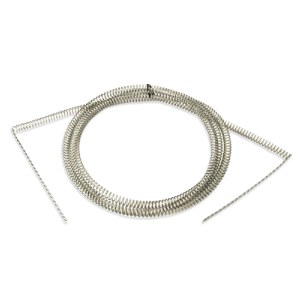 Evenheat 4320 Element 240V
$55.00
Item #: ELEH43204
240V

This is a heating element for the Evenheat single-phase models RM II 1813, 3220, 4320, and 5320. Please select the correct voltage from the drop-down menu.

This heating element is intended for use in all positions (positions 1 through 3 in the RM II 1813 and 3220, and positions 1 through 4 in the 4320, and positions 1 through 5 in the 5320).

Please verify that the Evenheat Kiln model and operating voltage match the specifications listed above before ordering. Voltage information is printed on the kiln's nameplate.

Made with quality Kanthal A-1 Element Wire.
JOIN OUR NEWSLETTER!