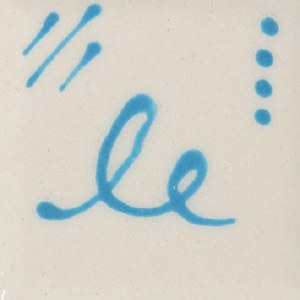 Mayco Designer Liner - Br. Bl.
$5.50
Item #: MSG410
Mayco Designer Liner - Bright Blue

Mayco's elegant Designer Liner is a rich pigment that can be applied to greenware, bisqueware or on top of glaze. It is great for creating texture and surface decoration.

The Designer Liner comes in a 1¼ oz. squeeze jar. The bottle can be used as a slip trailer and can accomodate different slip trailing tip sizes so that lines of different quality can be achieved.

It can be fired from Cone 05/06 up to cone 6.

Food safe when covered with a clear, food safe glaze; NOT food safe when not sealed with overglaze.

Mayco Code: SG-410-1
JOIN OUR NEWSLETTER!