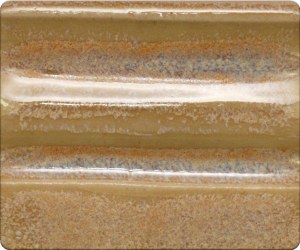 S1222 Cinnamon Lava 2 Pint
$14.50 $12.33 $2.17
Item #: S1222P
1 pint.

Spectrum's 1200 Series Glazes fire to cone 9-10.

Spectrum's S1222 Cinnamon Lava 2 Glaze (cone 9/10) is a high fire reactive glaze. This glaze is lead free and dinnerware safe but exceeds the vanadium threshold limit in the liquid unfired state and is therefore not non-toxic.However it is food safe if fired to the proper firing temperature. This glaze is similar in usage to the cone 4/6 reactive glazes but are for use at cone 9/10.
JOIN OUR NEWSLETTER!