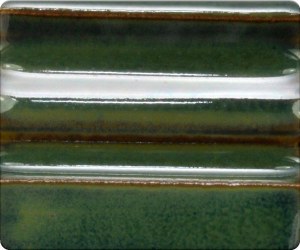 S1227 Texture Emerald Pint
$12.00 $10.20 $1.80
Item #: S1227P
1 pint.

Spectrum's 1200 Series Glazes fire to cone 9-10.

Spectrum's S1227 Emerald Glaze (cone 9/10) is a high fire glaze. This reactive glaze is lead free, A/P non-toxic and dinnerware safe and is similar in usage to the cone 4/6 reactive glazes but should be used at cone 9/10.
JOIN OUR NEWSLETTER!