Use code NCECA23 for 15% off The Ceramic Shop Brand Products!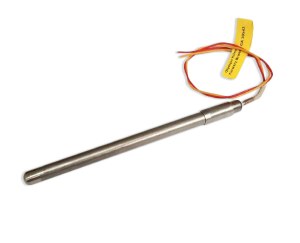 Thermocouple, Type K, 10"
$65.00
Item #: OKTHERM10
This is a replacement thermocouple for Olympic's large capacity kilns, but is compatible with any device that measures temperature with a type K thermocouple.

Dimensions:
Length - 10"
Diameter - 3/8"

Thermocouple wire:
Red - Negative (-)
Yellow - Positive (+)

Please make sure you have accurately measured your replacement part before ordering. Sales of this product are final.
JOIN OUR NEWSLETTER!